Community Bulletin Board
VOLUNTEERS NEEDED!
Click here for information on volunteering for
our annual fundraiser

We have 2 St. Louis Fire Stations in our neighborhood! Engine House 4 is on the north side and Engine House 32 is on the south side.

Tower Grove East is served by the Third District of the St. Louis Police Department.
TGENA Facebook Feed
AGENDA: 48 Hour Notice
Note: To request time on the agenda for both the TGENA board meeting or general membership meeting all requests must be emailed to towergroveeaststl@gmail.com at least 48-hours in advance.
Mission Statement
To achieve an outstanding urban neighborhood characterized by a diverse population, unified in an atmosphere of trust, respect and friendship.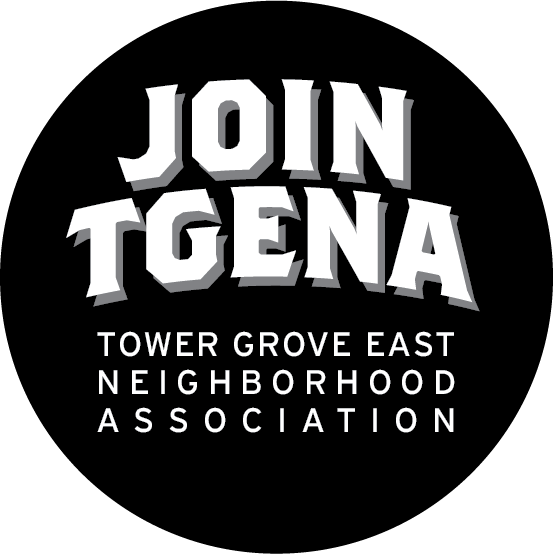 Upcoming Events
2023 Potluck Picnic

Tuesday

September 26, 2023

5:30 pm

TGE Adventures: The Neighborhood Monthly Social Event

Thursday

October 19, 2023

6:00 pm

October 2023 General Neighborhood Meeting

Tuesday

October 24, 2023

7:00 pm

TGE Adventures: The Neighborhood Monthly Social Event

Thursday

November 16, 2023

6:00 pm

November 2023 General Neighborhood Meeting

Tuesday

November 28, 2023

7:00 pm
Next
Tower Grove East
Neighborhood
Association
Meeting
Tuesday
October 24, 2023
7:00 pm